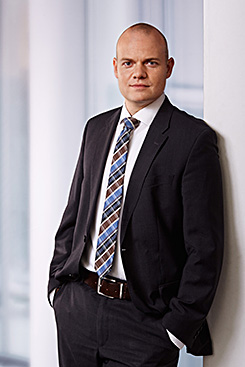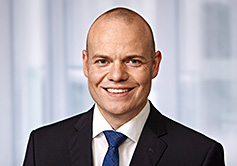 Uwe Müller
German Attorney at Law
Based at our Frankfurt/Main office, attorney Uwe Müller specializes in tax law. He mainly advises clubs, trade and professional associations as well as German charitable limited liability companies (gGmbHs) and foundations on all fiscal matters. Uwe Müller primarily advises nonprofit organizations on all aspects of nonprofit law. In addition, he assists and supports NPOs in external audits conducted by fiscal authorities and in implementing tax compliance measures.
Furthermore, Uwe Müller assists clubs and associations on all issues relating to the law on voluntary associations. He also provides advice to founders on establishing charitable foundations and assists charitable foundations in matters relating to foundation law.
Additionally, he advises business and private clients on the tax law relating to cryptocurrencies and on international tax planning.
Uwe Müller studied law with a focus on tax law at the Law School of Trier University. During his legal traineeship, his positions included the tax department of an international corporate law firm and the indirect tax services department of one of the Big Four accounting firms, both based in Frankfurt/Main. After his second state examination, he successfully completed the advanced training course for specialist tax attorneys.
Prior to joining WINHELLER, he worked in the fields of corporate tax services and payroll services at the Frankfurt and Munich offices of the auditing company KPMG for several years. In that position, he mainly provided advice on issues relating to company and asset succession as well as payroll accounting and assisted companies in appeal procedures and external audits.
Practices
Publications
Rechnungslegung im gemeinnützigen Verein, in der gGmbH oder Stiftung, Johannes Fein and Uwe Müller, DWS-Verlag, 10/2020
Doing Business in Germany: Which Legal Form is Right for Your Company?, Uwe Müller and Thomas Schwab, Primerus Paradigm, Fall 2019, p. 38f.
Continuous Training
Certificate - Tax Compliance - Deutsches Anwaltsinstitut 2020
Languages
German, English