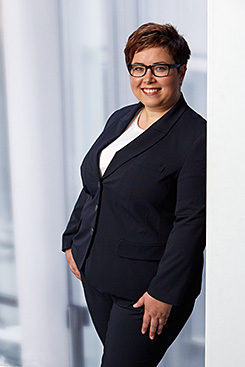 Alexa Zitzer
Tax Accountant Assistant
Alexa Zitzer works as a tax accountant assistant at our headquarters in Frankfurt/Main.
She is responsible for the preparation of financial accounting, annual financial statements and statements on excess of receipts over expenses including the corresponding tax returns of commercial clients. Her focus is on BaFin-regulated financial service institutions (especially investment brokers, investment consultants, contract brokers and asset managers according to Section 1 (1a) No. 1, 1a, 2 and 3 KWG). To this end, she is cooperating closely with our tax advisors.
One of Alexa Zitzer's specialties within the field of finance is cost accounting.
Before joining WINHELLER, Alexa Zitzer gained experience in tax firms in Saxony and Hesse. In collaboration with a law firm in Frankfurt, she supported the responsible trustees and insolvency administrators in tax matters during consumer as well as regular insolvency proceedings. Prior to moving to Germany and completing her training as a tax accountant assistant, Alexa Zitzer worked as a translator and interpreter for Russian/English/German in Kazakhstan after completing her graduate studies.
In her spare time she enjoys reading horror and science fiction books in all three of these languages.
Languages
German, Russian, English