Design Protection in Germany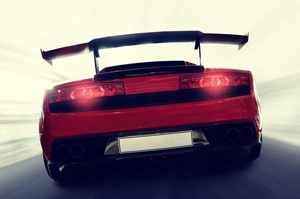 WINHELLER Attorneys at Law have been advising numerous businesses in connection with the protection of their industrial designs; in Germany and abroad. Thanks to the registration of a design, entrepreneurs and established businesses alike may protect their intellectual asstes and enforce claims against parties infringing upon their intellectual property rights.
Asserting your Legal Rights against Infringement of your Registered Designs
If a third party infringes your registered design, the German Design Act provides you with a wide range of rights which enable you to proceed against the infringer. We will assist you with enforcing these rights efficiently (e.g. claim for injunction or for destruction of the respective goods and compensation for damages).
Defending You against asserted Claims of Third Parties
In case a third party claims that you allegedly infringed on their design rights, our attorneys will be on your side to defend you in a competent and determined manner. We will be pleased to provide you with a preliminary assessment of your legal situation, including an examination regarding the validity of a third party's claim(s).
License Agreement Drafting
If you are interested in making use of your design rights by granting third parties licences, we'd gladly draft all required licence agreements.
Registering your Designs – in Germany and Abroad
Our attorneys will gladly assist you with registering your designs. If required and desired, one single registration will allow to protect your designs within several member states of the Hague Agreement Concerning the International Deposit of Industrial Designs or as Community Design within the EU. A design must be new and have individual character on the date of filing the application. It is therefore recommended to search for already existing designs of third parties prior to the registration in order to assess whether your design qualifies as sufficiently new and individual. We'd be delighted conduct this search for you in national and international registries.
Your German design protection attorney
Your contact person for all issues related to the protection of designs, including the registration of a design in Germany, Europe or worldwide, is Attorney Olga Stepanova. Please contact us by e-mail (info@winheller.com) or by phone (+49 (0)69 76 75 77 80).