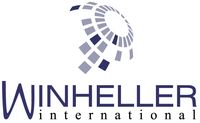 Excellent cross-border advice places highest demands on the advisors involved: Current and industry-specific know-how, language skills, and a high degree of intercultural understanding are necessary in order to successfully provide advice and support projects and investments abroad. For many years, we have maintained close contacts with advisors in all of the world's key business centers and consider ourselves a genuine alternative to mandating a large law firm. WINHELLER holds the necessary internationality - therefore, we established our label WINHELLER international, connecting all of our foreign partner law firms with each other.
Connected to all global financial and business centers - our partners abroad:
Beyond our personal contacts with law firms (see above), WINHELLER maintains memberships in the following attorney networks:
As Germany's leading law firm in the field of cryptographic currencies, we launched the network Digital Finance Lawyers jointly with our partner law firm MME in Zurich in 2014. Network members are law firms and accounting firms from all over the world specialized in cryptocurrency law and fintec. The advisory teams in the individual countries regularly cover the specialist fields of regulatory law, banking law, money laundering law, criminal law, and tax law - each specifically in relation to the problems and particularities of cryptographic currencies.
Please contact us if you are seeking international answers to your questions in this field of law. It is highly likely that we can provide them to you through our network partners.
ESELA - European Social Enterprise Law Association
The European Social Enterprise Law Association is an international network of law firms, legal experts and academics specialising in the law as it applies to social enterprise. ESELA's aim is to promote a better understanding of the relationship between law and social enterprise across Europe and globally, with a view to supporting development and growth of social enterprise for public benefit. The network offers its members a forum for cooperation, networking and exchange of knowledge.
Together with our numerous international network partners, we will also find a suitable solution for the legal issues of your social enterprise. Contact us!
Liability Disclaimer: Please note that all aforementioned cooperating partners are independent business operations. There are no corporate relationships whatsoever between our cooperating partners and our law firm. Client/attorney relationships are exclusively entered into between the client and our law firm and/or the client and the respective cooperating partner directly. We therefore assume no liability for any cooperating partner's work products.