WINHELLER Global | Successful International Consulting
With more than 6,000 clients from a total of 94 countries, WINHELLER is one of the leading law firms on the German market. Many of our consulting services have an international character. Good cross-border consulting thereby places the highest demands on the advisors involved:
Current and industry-specific know-how,
language skills, and
a high degree of intercultural understanding
are necessary in order to successfully provide advice and support projects and investments abroad. For many years, we have maintained close contacts with advisors in all of the world's key business centers. WINHELLER stands for the necessary internationality - therefore, we established our label WINHELLER Global, which links all our foreign partner law firms.
Connected to all global financial and business centers - our partners abroad:
GAIL | The Global Alliance of Impact Lawyers
The Global Alliance of Impact Lawyers is an international network of law firms, legal professionals and academics specializing in impact investments and social enterprise law. As a community of leading lawyers, GAIL aims to make a positive impact on people and the planet. The network offers its members a forum for cooperation, networking and exchange of mutual knowledge.
WINHELLER Partner Network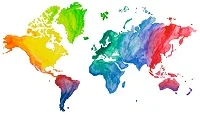 WINHELLER is part of an informal partner network consisting of law and tax firms all over the world. We are happy to coordinate all international legal and tax matters as your single point of contact. We make use of our reliable partners within and outside Europe. Please feel free to contact us with your request!
Together with our numerous international network partners, we will find a suitable solution for the legal affairs of your company. Contact us!