US tax law and US tax advice by US attorneys and US tax advisors in Germany
As the USA taxes its private citizens and corporations on their worldwide income, all US citizens and businesses are required to file a tax return every year, no matter where they are a resident. This also applies if the income is earned overseas, and regardless in what currency the income was earned. In addition to that, US taxation issues play an important role when companies start their business in the USA.
As a result, there is a strong need for US tax advice abroad the US, be it for US citizens or foreign business companies.
Our services regarding US Tax Law
WINHELLER offers comprehensive US tax counsel and advice on US tax law. Our Germany based US attorneys and US tax advisors will serve your needs with an extensive cultural understanding of both, the US and the European culture. Feel free to contact us anytime and our US tax team will take care of your case.
We advise corporate and high net-worth individual clients in the areas of:
Tax advice/tax law for US companies doing business in Germany and Europe
Tax advice/tax law for German companies and their subsidiaries in the US
Your attorneys for U.S. taxation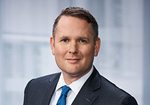 Your contact in Germany for all U.S. and international tax issues is U.S. Attorney Paul Bess.
Our team of German and U.S. attorneys will be happy to answer your questions regarding U.S. tax and the interface between German and U.S. tax law. Please do not hesitate to contact us by e-mail (info@winheller.com) or by phone (+49 69 76 75 77 80) and we will be happy to schedule an appointment with you in order to discuss your questions and U.S. tax issues. We look forward to working with you!