Blockchain/Bitcoin Business & Trading in Germany
Bitcoin cryptographic substitute currency
Bitcoins (commonly abbreviated as BTC) are a cryptocurrency, which makes use of the current technical possibilities and is not regionally limited, but is increasingly circulated and used internationally. Particularly, decentralized management of Bitcoins accounts for the appeal of the "currency": The existence and the trading of Bitcoins are based on cryptographic algorithms; Bitcoins are therefore not issued or managed by a central entity (e.g. central bank), but rather emerge in a decentralized manner through the solution of complex arithmetical problems by computers in the Bitcoin network, to which basically everyone has free access. Bitcoins share this feature with various other cryptocurrencies suitable for blockchain banking.
In addition to Bitcoins, the best-known cyrptocurrency, other digital currencies exist such as Ether, Litecoins, Dogecoins, PPcoins, Namecoins and Altcoins. Due to their independence from central banks and other central supervisory authorities and their resulting character as an alternative to central bank money and gold, cryptographic currencies are also referred to as alternative currencies or substitute currencies.
Bitcoins have arrived in the business world
Although Satoshi Nakamoto already made Bitcoins available to the general public as open source software in early 2009, it still took some time before the market for the alternative currency existed of more participants than just a few subscribers of cryptography newsletters. If the beginning was difficult, now, hardly a day passes by without the media reporting on Bitcoins and other digital currencies. Reporting fluctuates between euphoria and greed in respect to the chances for Bitcoins on the one hand and condemnation of Bitcoins as risky and not having a promising future on the other hand. One thing is clear in any event: The truth lies somewhere in the middle and the importance of Bitcoins and other digital currencies in the business world is on the rise. More and more people possess them or trade them on international trading platforms such as yacuna and gradually traders accept Bitcoins as means of (mobile) payment.
Due to the increased media coverage Bitcoins have experienced and theresulting use of Bitcoin for payment and investing purposes, there are some risks at hand. Those risks also apply to startups and established businesses dealing with Bitcoins. To elaborate upon those risks and thus minmize them, experienced attorney can be of tremendous help; for financial service providers and further businesses engaging in the Bitcoin Business.
Of particular importance are the legal and tax risks for the market participants – some answers already exist despite bitcoin's novelty status. Given the enormous dynamic, which characterizes the Bitcoin market, it is hardly surprising that policy, society and governments lag behind the actual developments. The digital reality will only be given the necessary legal framework slowly and piece by piece. That this is occurring is important: For only if adequate legal certainty exists for all of parties concerned in dealing with Bitcoin & Co., can digital currencies be implemented in the long term. Only then Bitcoins become a rapid and uncomplicated payment alternative for goods and services . In the end, this is the original idea behind the invention of such a digital currency.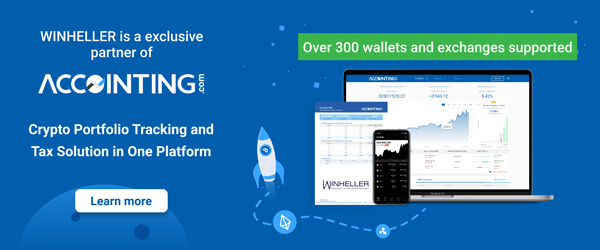 Legal and Tax Problems surrounding Bitcoins
In the current administrative practice, BaFin qualifies Bitcoins and similar cryptographic currencies as financial instruments. Although, this classification is discussed controversially in literature, it requires affected service providers to comply with this administrative practice and to obtain an authorization from BaFin prior to starting a business. This permission is therefore always required when the proposed activity is a banking business or a financial service.
Thus, the actual risks regarding exchange and deployment of Bitcoins are obvious. Numerous legal and tax issues accompanying Bitcoin businesses are not solved yet: Are Bitcoins within the meaning of the German Civil Code at all? What exactly are Bitcoins for tax purposes? Which contractual relations and claims do exist among the involved parties? What about liability if something goes wrong? Which rights and obligations does a dealer or an operator of a Bitcoin platform have?
Providers, platform operators and distributors of so-called cryptographic currencies should know that dealing with those is not above the law, particularly when it comes to supervision, such as banking supervision. In many cases, Bitcoin companies operating in Germany require a license from BaFin. Provisions on the avoidance of money laundering or obligations for user identification also play a role when commercially dealing with Bitcoins: Providers and brokers of Bitcoins must meet numerous regulatory requirements, including a certain amount of liability capital and the proof of expert knowledge.
How to avoid problems with my Bitcoin business?
Despite open questions concerning regulation, Bitcoin business thrive in Germany. If you commercially deal with (or intend to deal with) Bitcoins, you should keep yourself up-to-date on the cryptocurrency's development and make sure that you have sufficient know-how before launching a Bitcoin related business in Germany. WINHELLER is a competent partner not only in classic banking and capital market law. We have monitored the market for digital currencies for a long time and in great detail and advise and represent numerous companies in this field (see, for example, among other things the "liability umbrella" of the operator Bitcoin Deutschland AG).
Consulting an attorney on matters of legality, regulation and taxation ensures legally consistent transactions of cryptocpoins. Our attorneys and tax consultants provide advice pertaining to contract designs between the providers of Bitcoins and - both looking ahead as well as in a dispute – in the case of all tax-law issues. We draft General Terms and Conditions for Bitcoin companies and represent them towards supervisory authorities in respect to all questions regarding supervisory law. Since we are in regular contact with the supervisory bodies, above all BaFin, we are always up-to-date as far as regulatory practice is concerned.
Do you have questions regarding cryptographic currencies (so-called cryptocoins such as Bitcoin and Litecoin) or relevant legal/tax matters?
are looking forward to getting in touch with you. You can contact them by e-mail (info@winheller.com) or by phone (+49 (0)69 76 75 77 80).
News
For the fourth time in a row, WINHELLER has been recommended by the JUVE Handbook Taxes in the field of high net worth private individuals and nonprofit organizations