Blockchain And Cryptocurrency Attorney in Germany
Blockchain/Bitcoin business & trading in Germany
In 2009, a developer acting under the pseudonym Satoshi Nakamoto solved an old cryptographic problem: The decentralized storage of information without the need for mutual trust. His idea was the so-called blockchain. Information is stored in so-called blocks.
What does the blockchain do?
A blockchain begins with the first block, the so-called genesis block. This has a so-called hash, a unique identification number.
In order to create a new block, a difficult cryptographic operation must be solved based on this hash. As soon as this happens, the information accumulated up to that point is written to the new block, which is then appended to the previous block. Thus, a chain of blocks is actually created - a blockchain.
Bitcoin cryptographic substitute currency
The first and most well-known application that works with such a blockchain is Bitcoin. Bitcoin is a virtual currency and digital store of value.
Bitcoin (commonly abbreviated as BTC) makes use of the current technical possibilities and is not regionally limited, but is increasingly circulated and used internationally. Particularly, decentralized management of Bitcoin accounts for the appeal of the "currency": The existence and the trading of Bitcoins are based on cryptographic algorithms. Bitcoins are therefore not issued or managed by a central entity (e.g. central bank), but rather emerge in a decentralized manner through the solution of complex arithmetical problems by computers in the Bitcoin network, to which basically everyone has free access. Bitcoins share this feature with various other cryptocurrencies suitable for blockchain banking.
Since Bitcoin has numerous imitators such as
Ethereum (digital money, smart contracts, decentralized AppStore, DeFi, NFTs),
Polygon (layer 2 technology to scale Ethereum),
Uniswap (decentralized crypto exchange based on Ethereum), or
Monero (untraceable digital money),
legal questions about the use of blockchains (crypto law) are now also part of everyday life in Germany.
Cryptocurrencies have arrived in the business world
Although Satoshi Nakamoto already made Bitcoins available to the general public as open source software in early 2009, it still took some time before the market for the alternative currency existed of more participants than just a few subscribers of cryptography newsletters.
Now, hardly a day passes by without the media reporting on Bitcoins and other digital currencies. The importance of cryptocurrencies in the business world is on the rise. More and more people possess or trade them on international trading platforms and more and more companies accept cryptos as means of (mobile) payment.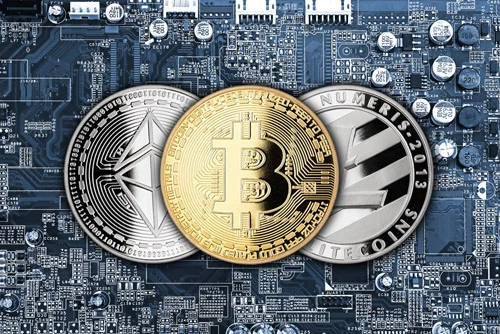 When holding or trading cryptocurrencies in Germany, there are some risks at hand. Those risks apply to private indivisuals as well as to startups and established businesses dealing with cryptos. To elaborate upon those risks and thus minmize them, an experienced cryptocurrency attorney can be of tremendous help.
Of particular importance are the legal and tax risks for the market participants. Given the enormous dynamic, which characterizes the cryptocurrenvcy market, it is hardly surprising that policy, society and governments lag behind the actual developments. The digital reality will only be given the necessary legal framework slowly and piece by piece.
Legal and tax problems surrounding digital currencies
The actual risks regarding exchange and deployment of cryptocurrencies are obvious. Numerous legal and tax issues accompanying crypto businesses are not solved yet:
Are cryptocurrencies within the meaning of the German Civil Code at all?
What exactly are digital currencies for tax purposes?
Which contractual relations and claims do exist among the involved parties?
What about liability if something goes wrong?
Which rights and obligations does a trader or an operator of a Bitcoin platform have?
Regulation of cryptocurrency in Germany
In the current administrative practice, the German Federal Financial Supervisory Authority (BaFin) qualifies cryptographic currencies as financial instruments. Although, this classification is discussed controversially in literature, it requires affected service providers to comply with this administrative practice and to obtain an authorization from BaFin prior to starting a business. This permission is always required when the proposed activity is a banking business or a financial service. Numerous activities related to Ethereum and other tokens thus require a banking supervisory permit.
In addition, the Payment Services Supervision Act (Zahlungsdiensteaufsichtsgesetz, ZAG) must always be observed when carrying out payment transactions. Depending on the area of application of the blockchain, a ZAG permit from BaFin may also be required under this.
How to avoid problems with my crypto business?
Despite open questions concerning regulation, Bitcoin business thrive in Germany. If you commercially deal with (or intend to deal with) cryptocurrencies, you should keep yourself up-to-date on their development and make sure that you have sufficient know-how before launching a crypto business in Germany. Our crypto attorneys have monitored the market for digital currencies for a long time and in great detail and advise and represent numerous companies in this field. Consulting a crypto lawyer on matters of legality, regulation and taxation ensures legally consistent transactions of cryptocoins.
Our legal services regarding digital currencies
We will be happy to work with you to develop the most suitable model for implementing your business idea, taking into account all the legal requirements. This requires not only legal expertise, but also a good understanding of these new technologies.
Our law firm has been assisting companies in the Bitcoin and Blockchain sector for years. This is how, among other things, the "liability umbrella" of the operator Bitcoin Deutschland AG and the first crypto foundation in Germany (IOTA Foundation) came into being. We are in constant contact with the regulatory authorities and are also well connected internationally with numerous experts.
Your German cryptocurrency attorneys
Do you have questions regarding legal and tax matters of cryptocurrencies in Germany? Our Blockchain attorneys
are looking forward to getting in touch with you. You can contact them by e-mail (info@winheller.com) or by phone (+49 69 76 75 77 80).