Archive 2020
06.02.2020
WINHELLER advised the open source blockchain platform Waves in establishing a nonprofit organization called Waves Association in Frankfurt, Germany to provide effective governance for its own ecosystem, Web3, and to foster the development of DLTs, including public and private blockchain protocols. Read the full article.
28.01.2020
The enactment of the 5th EU Anti-Money Laundering Directive marks the first time that crypto service providers, such as virtual-fiat exchanges and custodian wallet providers, will fall under the regulatory purview. In the interview with online magazine Cointelegraph, Attorney Benjamin Kirschbaum answers questions about the impact of the directive on the cryptocurrency market. Read the full article
Archive 2017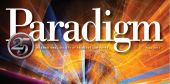 23.10.2017
Germany is one of the world's most important economic nations and therefore particularly attractive to foreign investors. These gain access to the coveted German market through company acquisitions. In a two-page article, Philipp von Raven reports on M&A transactions in Germany. The full article can be read here.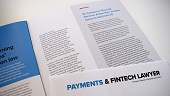 22.05.2017
In the financial magazine Payments & FinTech Lawyer, Attorney Lutz Auffenberg answers questions about the Consumer Financial Services Action Plan, that aims to increase access and choice for EU consumers in the area of financial services. The full article can be read here.
04.01.2017
In the third edition of The Privacy, Data Protection and Cybersecurity Law Review, attorney Jens-Marwin Koch again co-authored a chapter on data protection and cybersecurity in Germany. He is an internationally renowned expert in the fields of copyright law, trademark law, media law and Internet law.
In his chapter, Jens-Marwin Koch summarizes the German privacy policy, explains current efforts regarding regulating social media and presents the planned EU General Data Protection Regulation.
Archive 2016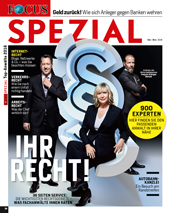 20.09.2016
The German magazine "Focus-Spezial" lists Germany's top lawyers and is published once a year. In this year's edition, WINHELLER was first included in Germany's most famous law firm ranking. The magazine only awards business law firms that are highly recommended by customers and colleagues in surveys conducted by the market research institute Statista GmbH. Further information is available in our awards section.
Archive 2014
April 2014
Winheller contributed an article about the German Forex market "Germany, France & Canada: Underdeveloped Forex Markets in Highly Developed Economies" for a larger article by industry magazine Forex Magnates.
Archive 2013
17.09.2013
The magazine e-finance & payments - law & policy reports on the development of the digital currency Bitcoin in Germany. Attorney Lutz Auffenberg helped to assess the statements on Bitcoin recently made by the German Federal Ministry of Finance. Download article German Ministry risks rendering Bitcoin "unfeasible" for business