Liability of Managing Directors, Executive Boards and Supervisory Boards
Claims for breach of duty against corporate bodies increasing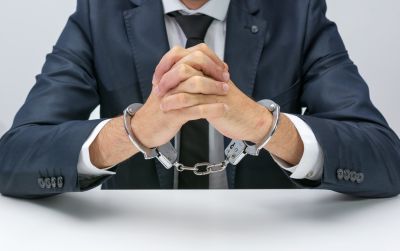 The personal liability of managing directors, executive boards and supervisory bodies has only recently become a significant topic in German legal reality. Although the relevant liability standards have theoretically been available since the codification of corporate forms, an actual personal claim against bodies to any appreciable degree first occurred 10 to 15 years ago – with a markedly increasing tendency regarding the frequency and amount of the damages asserted. This pertains to incorporated companies (GmbH [limited liability company], AG [joint stock company], etc.) and to cooperatives, but also to charitable organizations (despite Section 31a German Civil Code, which was introduced in 2009).
Reasons for increased liability of managing directors, executive boards and supervisory bodies
This tendency is primarily due to various legislative measures regarding the increased liability of executive bodies in incorporated companies (for example, the Modernization of Limited Liability Companies and Prevention of Misuse Act, Corporate Control and Transparency of Companies Act, Transparency and Disclosure Act, Corporate Integrity and Modernization of the Right to Contest Act, Corporate Governance Code). Recent domestic and international corporate scandals, in which management and controlling bodies to some extent grossly failed, have helped that tendency to gain additional ground. As a result of this development, case law judges according to stricter criteria (with regard to degree of blame, burden of proof, and statute of limitation). As the expectations for management and controlling bodies rise – inhibition thresholds for bringing claims against bodies for breach of duty fall. Furthermore, charitable organizations encountered a reduction in fixed assets as a result of the financial crisis starting in 2008.
Particularly supervisory bodies move into focus
Claims are brought not only against managing directors, but increasingly against members of supervisory bodies. Especially in charitable organizations, such a body is frequently not designated as a supervisory board, but rather as an advisory board, administrative board, council, committee, control commission, presidium or board of trustees; even auditors. As a rule, the duties and areas of responsibility, and thus the directors' liability, are similar: The supervisory body monitors and controls management. It also participates in budget planning and the adoption of the annual statement of accounts and has joint decision-making power in essential management matters. Spirit and purpose of the body are the protection of shareholders/ members interests, as well as maintaining a respectable public image (which, in turn, is important for capitalization on the equities market or for the fundraising of charitable organizations). Due to the aforementioned developments, worries whether a supervisory body lives up to these duties and expectations have risen. Thus, supervisory boards are under stricter observation and called to account for breaches of duty.
In which circumstances are managing directors, executive boards and supervisory bodies liable?
According to the liability criteria of the jurisdiction, managing directors, executive boards and supervisory bodies have to fulfill their duties and responsibilities with the care of a conscientious body, which is equal to its duties and responsibilities. A liability claim exists, if damage arises from breach of duty based on actual fault. The obligations of executive boards and managing directors relate to lawfulness, correctness and economic efficiency of management. Frequently relevant to the liability of managing directors, executive boards and supervisory bodies, are shareholder loans and intra-group loans, the violation of tax or social security law obligations, application of funds contrary to the articles of incorporation or a resolution (risk to charitable privilege, special features in the case of beneficiaries), violation of obligations to provide information or to report, as well as misbehavior in a crisis or insolvency. In many cases, the failure to act or taking action too late, leads to liability of the managing director, executive board or supervisory board.
Such incidents could be prevented by organization-based compliance management. Recording all obligations and integrating them in a process-oriented organization can prove very helpful. The liability of supervisory bodies arises analogously to the liability of executive bodies, whenever the breaches of duty would have been prevented by proper monitoring. With regard to the degree of blame, slight negligence is already sufficient for a full claim for damage incurred. Contrary to common assumption, there is, in principle, no honorary office bonus for the bodies of charitable organizations.
In terms of liability, managing directors, executive boards, and members of supervisory boards should know that liability claims can be asserted either for more than 3 years or more than 5 years, depending on the legal form. If someone questions past processes, concerned bodies often encounter difficulties to produce evidence. In some cases, claims threatening the body's existence, are enforced only under external pressure (foundation supervision, new investors, insolvency administrator, to safeguard the charitable privilege).
Our services: Prevention, enforcement, and defense
We provide advice both of a preventive nature (compliance management, liability-restricting measures, organization restructurings, D&O insurance) as well as in pre-litigation and judicial enforcement. We also defend liability claims brought against managing directors, executive boards, and supervisory bodies.
Your attorney for liability matters
Your lawyers for matters of liability of corporate bodies – liability of directors, liability of executive boards, and liability of supervisory bodies – are Attorney Thomas Schwab (Certified Specialist for Commercial and Corporate Law) as well as Attorney Phillipp von Raven. Please contact us by e-mail (info@winheller.com) or by phone (+49 (0)69 76 75 77 80).